One-step-ahead investments
Select an idea. Experts
have found the best ones
Try it out
with $10
Build a portfolio
from shares
Make a profit
of 20-80% per year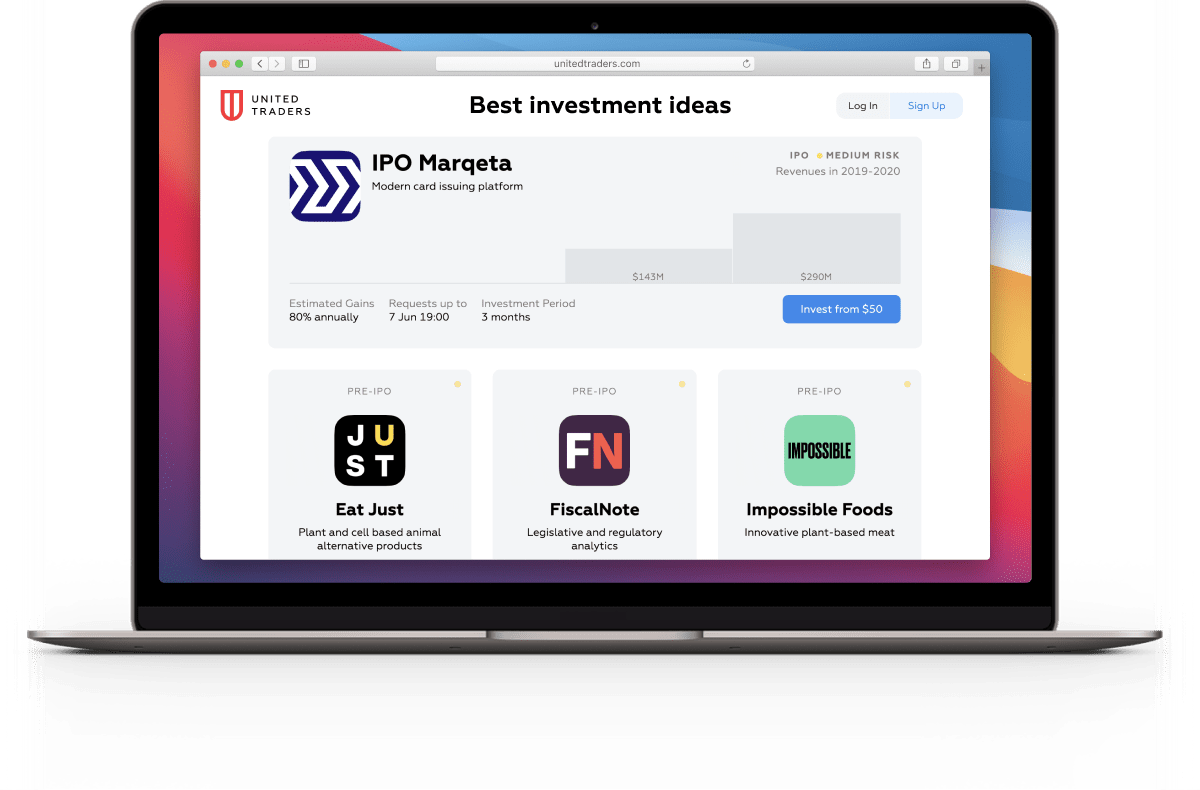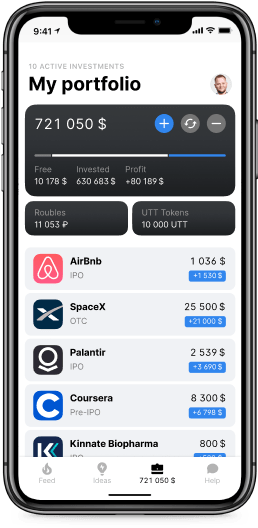 Our investment ideas
IPO means initial public offering. When a company goes public, the demand for its shares and price go up, and investors can profit from this growth.
We offer you to buy shares a few days before IPO and sell them three months later.
The chart shows how your portfolio grows if you invest in every IPO we offer.
Pre-IPO is a growing secondary market. We offer shares of companies before they are actually publicly traded in exchanges, but plan to go public soon. Investment horizon is 1-2 years.
The chart shows the value growth:
40 private companies in UT's portfolio
500 largest publicly traded U.S. companies
Overall, young private companies grow at a faster pace than major publicly traded ones.
SPAC
SPACs are not operating companies. Their main goal is to transition a company from a private company to a publicly traded company through a merger or acquisition, rather than a traditional IPO. The average investment period is six months.
Stocks and ETF
Traditional instruments on the public market. Better-suited for advanced investors seeking to balance their portfolio. You can select from more than 1,000 securities to invest.
We answer any questions you may have about investments